Image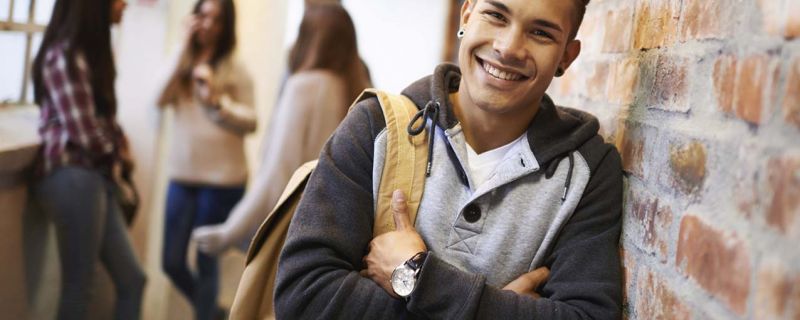 HOW TO APPLY?
Applying with Canada Law from Abroad is straightforward and easy to understand. We take care of all the paperwork and submit your application at no cost to you!
1

Choose up to five law schools to apply to.
We can help you decide which options are best suited to you.
2

Send us your application documents via our simple online form.
Your advisor will also review your personal statement.
3

Once we have everything, and you submit UCAS' £25 fee,
we'll submit your application via UCAS. We'll monitor your application progress.
4

As you receive offers, we'll discuss their merits,
help you decide on the best option, and help you confirm your place on your chosen program.
5

We'll help you prepare for departure with visa, deposit payment, and accommodation information, as well as share our best tips for adjusting to life in the UK.
The Benefits of Studying Law in the UK
No LSAT Required
That's right! The UK law school admissions process for LLB courses does not require the Law School Admission Test score for admission. All you need for your application are your transcript(s), reference letter, and a personal statement. It's that simple!
Save time and Money
If you apply directly from high school, it takes three years to get your practicing law degree (LLB) in Great Britain whereas it would take a total of seven years in Canada. You're saving yourself four years of tuition, accommodation, and living expenses by going to the UK.
If you already [will] have an undergraduate degree, there are many two-year law school programs in the United Kingdom, which would save you a year compared to a JD program.
UK Law programs are comparable in cost to a Canadian Law Degree
When applying to law school in Great Britain you're already going to experience a huge saving compared to applying to law school in Canada. As the LLB is only 2 or 3 years in length, you would be saving up to the first four years of undergraduate study in addition to the three years of law school in Canada.
Earn a qualifying Law Degree in Two Years
The qualifying law degree in the UK is referred to as an LLB (which is equivalent to a JD degree in Canada). The program normally takes 3 years to complete with 2 years of compulsory modules and 1 year of electives. However, if you already have a 4-year undergraduate degree, you can apply for the 2-year LLB.
Specialize with a 12 month Master's of Law (LLM)
Interested in a certain area of law and want to open more doors to career opportunities? You can obtain your Masters of Laws in 12 months! Best of all, an LLM in the UK does not require you to already have your LLB. You can apply with your undergraduate degree!
UK Degrees recognised internationally
We maintain strong relationships with our partner universities, creating an avenue of communication for the benefit of our students. Our Preferred Law Schools each offer qualifying Law degrees and specialized LLMs, and these degrees are recognized internationally!
FAQ's
Can I practice Law in Canada with a UK Law Degree?

Yes, a Qualifying Law Degree from a UK university would allow you to practice in Canada. Once you complete a LLB (Bachelor of Laws) in the UK, you must submit your degree to the NCA (National Committee on Accreditation) to be assessed. The NCA will assign a certain number of challenge exams to equate your UK degree with a Canadian Law Degree. Once you complete the assigned exams with a passing mark, you will be issued a certificate of qualification and you will be at the same level as a Canadian JD graduate. At this point, you can apply for articling positions. For more information, take a look at our Accreditation page.

Can I apply to Law School in the UK straight out of high school?

Yes, absolutely. As the Qualifying Law Degree in the UK is an undergraduate programme, you can apply with just your high school grades.

You would be able to apply to a 3-year LLB, and complete your Law training in half the time it would take in Canada.

Our partner Law Schools have a vast range of options for joint LLBs as well, allowing you to study Law and Business, for example. Check out the individual university web pages for details. Also, take a look at our Accreditation page for more information about how to bring an LLB back to Canada

Does completing a Law Degree in the UK hinder my chances of finding an articling position in Canada?

No, not directly. There has been a stigma on internationally trained lawyers in the major law firms in Canada, but that stigma is rapidly dissipating.

Studying overseas does mean that you are not physically in Canada to network, however, you will have access to local law firms in the UK where you can begin developing networks.

The majority of the large Canadian Law firms have international offices, and by making contacts in these international offices, you are setting yourself apart from law students trained in Canada in a positive manner. In our globally-minded society, international experience is seen as a bonus.

If you utilize your time wisely and make the most of every opportunity to network, you should have no problem finding an articling position in Canada. Take a look at the Future Law Blogs for insightful information about practicing Law in today's society.

Can I stay in the UK and practice after I complete my LLB?

Yes, and no. The answer to this question is largely dependant on the individual's citizenship and situation.

A UK LLB will qualify you to apply to a UK BPTC (Bar Professional Training Course) or LPC (Legal Practice Course) and become a barrister or solicitor in the UK.

The tricky part of the process is remaining in the UK to do so. If you have a UK or EU passport, you can stay in the country indefinitely and work, which means that the option to practice in the UK is a definite possibility. If you do not hold a UK or EU passport, you will have to apply for a work visa.

This visa requires a UK company to sponsor you to stay in the country, support which can be quite challenging to acquire. For more information, contact us today.