Image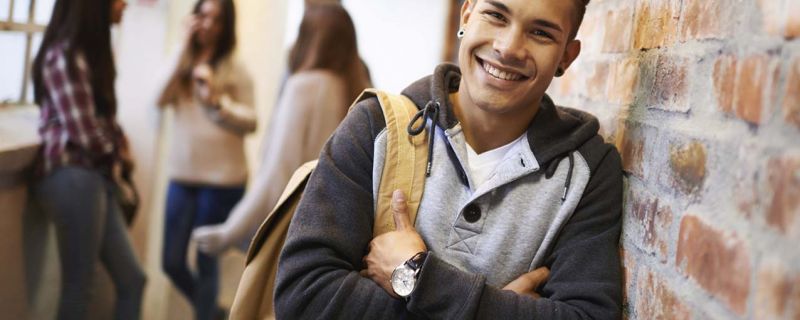 The Benefits of Studying Law in the UK
How do I know if a UK law degree is right for me? Read on to learn more about why you should consider completing your law degree at one of our preferred law school partners. If you have any lingering questions, be sure to fill out the form on the right so that one of our student advisors can help answer them for you!
No LSAT Required
That's right! The UK law school admissions process for LLB courses does not require the Law School Admission Test score for admission. All you need for your application are your transcript(s), reference letter, and a personal statement. It's that simple!
Save time and Money
If you apply directly from high school, it takes three years to get your practicing law degree (LLB) in Great Britain whereas it would take a total of seven years in Canada. You're saving yourself four years of tuition, accommodation, and living expenses by going to the UK.
If you already [will] have an undergraduate degree, there are many two-year law school programs in the United Kingdom, which would save you a year compared to a JD program.
UK Law programs are comparable in cost to a Canadian Law Degree
When applying to law school in Great Britain you're already going to experience a huge saving compared to applying to law school in Canada. As the LLB is only 2 or 3 years in length, you would be saving up to the first four years of undergraduate study in addition to the three years of law school in Canada.
Earn a qualifying Law Degree in Two Years
The qualifying law degree in the UK is referred to as an LLB (which is equivalent to a JD degree in Canada). The program normally takes 3 years to complete with 2 years of compulsory modules and 1 year of electives. However, if you already have a 4-year undergraduate degree, you can apply for the 2-year LLB.
Specialize with a 12 month Master's of Law (LLM)
Interested in a certain area of law and want to open more doors to career opportunities? You can obtain your Masters of Laws in 12 months! Best of all, an LLM in the UK does not require you to already have your LLB. You can apply with your undergraduate degree!
UK Degrees recognised internationally
We maintain strong relationships with our partner universities, creating an avenue of communication for the benefit of our students. Our Preferred Law Schools each offer qualifying Law degrees and specialized LLMs, and these degrees are recognized internationally!